Our Areas of Practice
Will's Dispute
Application for Grant of Probate
Application for Letter of Administration
Application for Small Estate Distribution Order
Estate Administration & Distribution
Resealing of Probate & Letter of Administration

Press Interview: The Star, Sin Chew Daily, The Edge
Personal Wealth (The Edge): Ensure Sufficient Liquidity To Settle Liabilities---18/06/2018---Click Here
The Star: Will Making on the Rise --- 28/09/2014 --- Click Here
Sin Chew Daily: Leaving a Loving Legacy by Writing a Will --- 22/09/2014 --- Click Here
Related Articles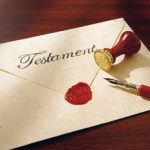 Q:  What is probate? Probate is the legal process of proving the last will of a deceased person to the court is valid and enforceable. The executor would need to obtain the grant of probate...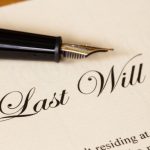 Q:  What is a will? A will is a legal document which a person, namely the testator, indicates his arrangement regarding to distribution of his property upon death and the care of any minor children....
Testimonial
Resolve All The Issues
To say I am satisfied with Low & Partners services is an understatement. My father's estate was delayed for quite a long time due to some issues before we engaged Low & Partners, and I am so glad to have them assisting me and my family to resolve all the issues.
Professional, Responsive & Responsible
The legal team handling my file is professional, responsive and responsible.
Questions? We're here to help
Send Us Inquiries/ Message/ Feedback :