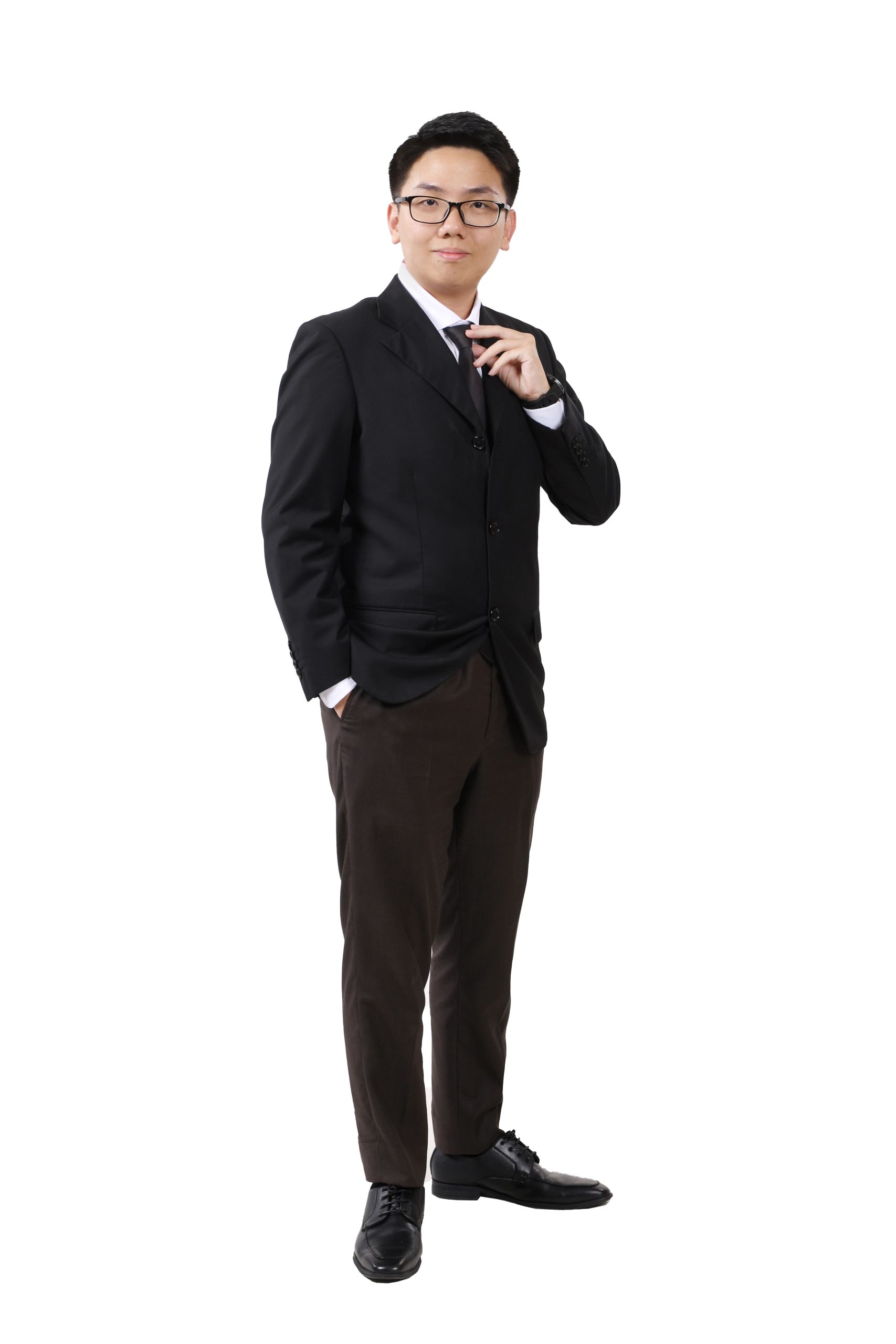 Seen Rui Yong, an Advocate & Solicitor of the High Court of Malaya, brings invaluable expertise to our firm with an LLB (Honours) from Multimedia University. His boundless energy and exceptional research skills make him a valuable team member to our clients. Prior to joining Low & Partners, he amassed extensive experience in handling a diverse range of civil matters, including debt recovery, family disputes, contractual conflicts, succession matters, employment disputes, tenancy disagreements, and tortious claims, such as defamation, trespass, personal injury, conversion, and breach of duty. Furthermore, his adeptness in resolving various procedural challenges further bolsters our firm's capabilities and strengthens the support our firm provides to our clientele.
With an unwavering drive to ascend to new heights in his legal career, he took the pivotal step of joining Low & Partners as a Senior Associate. Here, his dedication remains steadfast in pursuing specialization in civil litigation and family law. Leveraging his diverse skill set honed through prior experiences, he possesses a significant advantage, positioning him to excel and shine brightly within the esteemed litigation fraternity. His commitment to continuous growth and his passion for advocating on behalf of his clients underscore his standing as a formidable force in the legal arena.
As a lawyer, Rui Yong staunchly embraces the adage, "You may be disappointed if you fail, but you are doomed if you don't try." This fundamental belief fuels his unwavering enthusiasm to explore uncharted territories, daringly develop innovative ideas, and adeptly execute them. His insatiable curiosity leads him to welcome fresh challenges and connect with diverse individuals, making him an approachable and open-minded professional. Rui Yong's adventurous spirit, combined with his legal acumen, empowers him to approach cases and clients with a uniquely creative and resourceful perspective.
Notable cases: -
A. Tort
1. Successfully represented a prominent member of the ruling political party in a high-profile defamation case at the High Court. Our client's reputation was vindicated, and justice was achieved as the opposing party settled the suit, agreeing to pay our client over RM1 million in damages.
2. Secured a significant victory in a Sessions Court case involving Occupier's Liability against a prominent International General Merchandise Store cum Supermarket chain. Our client's claim for damages, which exceeded RM500,000.00, was successfully upheld, holding the Defendant responsible for the injuries caused.
3. Triumphed in a Sessions Court lawsuit against a major Highway company, highlighting their negligence and insufficient maintenance of the highway, which led to a severe accident and caused our client significant damages totaling more than RM450,000.00. Our successful representation ensured that our client's rights were upheld, and they received just compensation for the harm they endured.
4. Achieved a resounding victory in a sexual harassment lawsuit at the Sessions Court against a professional. The case was resolved through settlement, with our client being paid RM300,000.00 in recognition of the harm caused. Our relentless pursuit of justice ensured accountability for the reprehensible actions and provided our client with the compensation they rightfully deserved.
5. Represented our client in a compelling lawsuit at the Sessions Court against an old folks' home in Seremban, alleging negligence and breach of duty. Our client, a stroke patient, experienced a significant decline in her health due to the facility's actions. The total claim sought was in excess of RM250,000.00. Through our dedicated efforts, we sought accountability for the distress caused to our client and fought for fair compensation to address the physical and emotional toll the negligence had on her well-being.
1. Achieved a decisive victory in a complex lawsuit at the Sessions Court involving allegations of misrepresentation and a fraudulent Sale and Purchase Agreement. The claim amount surpassed RM700,000.00. Through meticulous legal strategy and unwavering dedication, we effectively exposed the deceitful practices, securing justice for our client and ensuring they were rightfully compensated for the damages suffered.
2. Attained a significant triumph in a suit at the Sessions Court concerning the forgery of a director's signature, leading to the unlawful loss of all his shares in the company, amounting to a substantial value of over RM600,000.00. Our strategic legal approach effectively unveiled the fraudulent actions, protecting our client's rights, and ensuring they were rightfully restored to their rightful position as a shareholder.
3. Achieved a notable victory in a lawsuit concerning a deceptive investment scheme disguised as a clinic setup. The total injected investment value exceeded RM400,000.00. Through thorough investigation and skillful presentation of evidence, we exposed the scheme's true nature, safeguarding our client's interests and preventing further financial harm.
1. Secured a remarkable victory in a Single Petition Divorce suit with Ancillary Reliefs at the High Court, where our client's hard-earned money, totaling over RM4 million, was deceitfully siphoned by his wife under the guise of supporting their child. With adept legal strategies and robust evidence, we exposed the fraudulent actions, ensuring our client's financial rights were protected.
2. Achieved a significant triumph in a High Court suit concerning the removal of an executor from the grant of probate due to their illicit actions, involving conversion of monies and assets worth over RM3 million from the deceased's estate properties. Through meticulous legal proceedings, we successfully exposed the executor's wrongdoing and ensured they were held accountable for their actions.
3. Achieved a significant legal victory in a High Court suit, successfully challenging and setting aside a contested will and its subsequent grant of probate. The estate in question held a substantial value, exceeding RM2.5 million. Through rigorous legal analysis and compelling evidence, we proved the invalidity of the will, ensuring justice was served and the rightful distribution of assets in accordance with the deceased's true intentions. Our dedication to protecting our clients' interests and upholding the sanctity of wills remains at the forefront of our practice.
1. Secured a significant victory in a High Court suit involving the issuance of a Writ of Distress, which allowed us to take charge of the execution and eviction process to remove squatters from our client's factory premises. By successfully reclaiming control of the factory, valued at RM2.5 million, we protected our client's valuable asset from unauthorized occupation and potential damages.
2. Achieved a resounding victory in a tenancy dispute suit at the Sessions Court, wherein we sought mesne profits and double rental against a defaulting tenant. The successful outcome amounted to RM200,000.00. By diligently representing our client's interests and skillfully presenting our case, we ensured that our client was duly compensated for the losses incurred due to the tenant's breach of agreement.
1. Secured a significant triumph in a High Court suit concerning the breach of stakeholding by an Advocate & Solicitor during the pending completion of a sale and purchase agreement. The value of the stakeholding exceeded RM1.4 million. Through meticulous legal representation and strategic advocacy, we held the negligent party accountable for their actions, ensuring our client's interests were protected and rightfully compensated.
2. Achieved a significant victory at the High Court in a Medical Negligence suit where our client endured the consequences of a wrongful diagnosis, leading to a severe deterioration of their medical condition. The claim amount exceeded RM1.3 million. Through rigorous examination of medical evidence and unwavering dedication to our client's cause, we successfully established the negligence on the part of the medical practitioners involved, ensuring our client received rightful compensation for the harm they suffered.
1. Secured a significant victory in a Sessions Court suit against a prominent International Airline Company, representing our client in a case involving allegations of breach of contract and training bond violations. The disputed value exceeded RM300,000.00. With tenacity and expertise, we effectively navigated the complexities of the aviation industry's legal landscape, successfully demonstrating the company's non-compliance with contractual obligations.
Notable Experiences & Reported Cases: -
Chua Wei Khoon & Tan Xin Huei v Tan Tze Lim & Tan See Tong
- In a multifaceted legal matter involving a claim pertaining to breach of fiduciary duty and misappropriation of the estate companies of the deceased, valued at approximately RM40 Million, I served as solicitor and co-counsel. With our meticulous representation, the Court ruled in our client's favour, issuing a significant declaration that the executor had breached their duties. Moreover, the Court ordered the assessment of damages to be conducted upon the completion of the auditing report, ensuring that our client's interests were duly protected.
Abdul Ravuff Datuk A.S. Dawood & Ors v Dr Abdul Rahiman Datuk A.S. Dawood & Ors [2022] 5 CLJ 829
- As solicitor and co-counsel, I played a crucial role in vigorously defending against a claim involving constructive trust and alleged misappropriation of the deceased's estate properties. The claim revolved around the contention that the sale of the estate properties, jointly valued at RM25 Million, was executed through sham agreements. Our dedicated efforts and compelling arguments proved fruitful, as the Federal Court ruled in our favour, dismissing the Appellants' case. Additionally, the court upheld all the decisions made by the previous courts, solidifying our client's triumph in this complex legal dispute.
Datuk Haji Idris Bin Haji Buang & Anor v Ketua Pentadbir Parlimen Malaysia & Ors [2020] MLJU 748
- Represented clients in a highly consequential suit at both the High Court and the Court of Appeal, involving the claim of recomputation of pension schemes and the shortfall in previous pension payments for 15 pensioners after the adjustment of government servants' remuneration packages. The total claim in this suit surpassed RM1 million.
Rajani a/l Ponnan v Perbadanan Pengurusan Terminal 1 [2021] 1 LNS 214
- As solicitor and co-counsel, I represented a shopping complex management body to defend against a substantial tortious claim amounting to over RM450,000.00, focusing on Occupier's Liability. Our unwavering efforts led to a resounding success, as we effectively defended our client, resulting in the dismissal of the Plaintiff's subsequent Appeals in both the High Court and Court of Appeal. Our steadfast advocacy and legal acumen proved pivotal in safeguarding our client's interests throughout the entire litigation process.
Rajaratnam Marimuthu v UMW Toyota Motors Sdn Bhd [2019] 2 LNS 1524
- In the capacity of both solicitor and co-counsel, I represented a claim seeking the enforcement of an Industrial Court Award surpassing RM150,000.00. Our diligent efforts led to a favourable ruling from the High Court in our favour, securing the successful enforcement of the awarded amount.