Our Areas of Practice
Divorce Proceeding (contested & uncontested)
Custody Fight
Division & Settlement of Matrimonial Assets
Maintenance to Wife & Children
Matrimonial and Family Law Firm of the Year
Media Interview: NTV 7

NTV 7's Interview with Our Managing Partner for Divorce & Family Law
Media Interview: NTV 7

NTV 7's Interview with Our Managing Partner for Divorce & Family Law
Media Interview: Bernama TV

Media Interview: TraxxFM Radio Station

Media Interview: Melody FM
Media Interview: Melody FM
Press Interview: The Star, News Straits Times
What Our Clients Say
My Children's Future
While separation is difficult and emotional, thank you Low & Partners for managing the entire procedure, ensuring my children's future welfare is taken care of.
My Rights
I was recommended by my friend who was divorced to contact Low & Partners. Never thought that it would happen to me too, but thanks to the professional legal team who advised on the entire process and always making sure that my rights and entitlements are protected.
My ex-Wife Maintenance
I've submit to the reality and ugliness of divorce where my former wife just wanted to inflict maximum damage on my reputation and financial standing, I am glad to have Low & Partners on my side.
Related Articles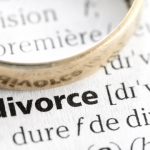 How to I get Divorce? If both parties agree to the divorce and terms, they may get a lawyer to file a Joint Petition. The Joint petition must state: Details of marriage and children, if...
Questions? We're here to help
Send Us Inquiries/ Message/ Feedback :