Send Us Inquiries/ Message/ Feedback :
COVID-19 Employment Law/ Contractual Disputes
Low & Partners is aware that the COVID-19 and concerns of community spread have raised novel issues for many businesses.

Whilst we continue to monitor developments related to the COVID-19 virus and provide you with valuable resources, Low & Partners assures you that we have plans in place that allow us to maintain the same level of service and value you have come to expect from your relationship with us. With the health and safety of our employees as our top priority, our lawyers have been effectively equipped to work remotely, and we remain committed to serving our clients. As we are conducting business as usual, you may easily reach us by filling up at the above form or call our COVID-19 Hotline: 017- 490 5293

Low & Partners also understands that it can be difficult to comprehend how the coronavirus will impact your business and what steps can be taken to mitigate that impact. The key is to be prepared and to make sure you and your business appreciate the legal, regulatory and commercial ramifications of COVID-19.
NOTE: You are strongly advised to consult a lawyer before making changes and introducing new working practices such as unpaid leave, salary deduction and retrenchment etc. You can reach out to Low & Partners HERE with questions regarding specific situations.
FAQs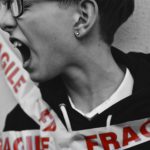 As a preventive measure towards the Covid-19 pandemic, our country has since 18 March 2020 implemented the Movement Control Order ("the MCO"). During this period, a lot of divorced or estranged parents have complained that...