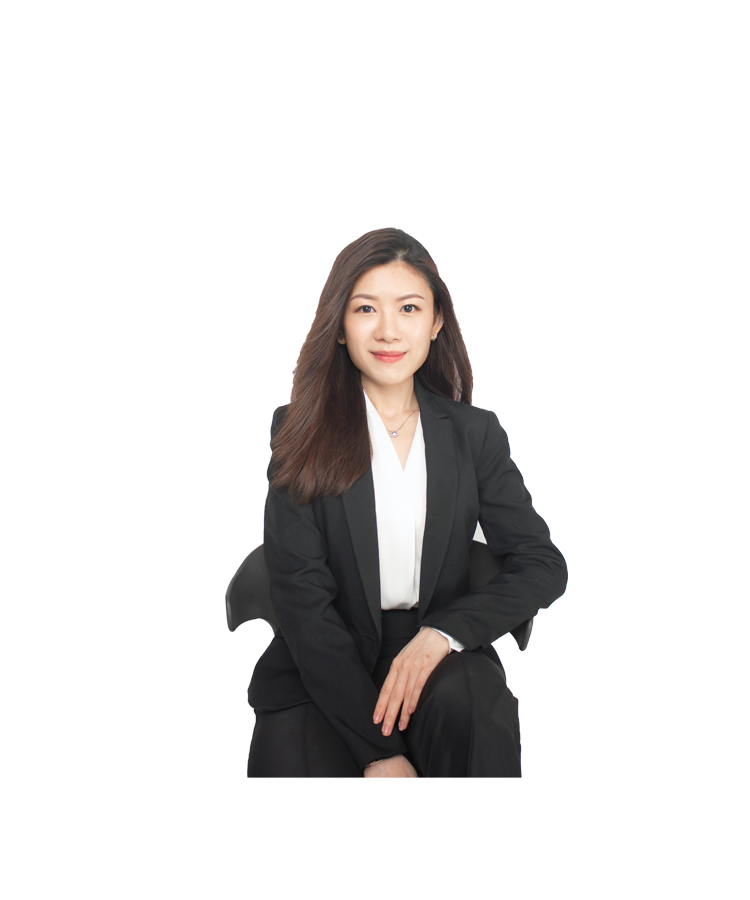 Joey graduated with a Bachelor of Laws (Hons) from Cardiff University. She was called to the Bar of England and Wales as Barrister-at-Law and subsequently called to the Malaysian Bar as an Advocate and Solicitor of the High Court of Malaya.
She began her legal career in civil litigation where she mainly handled and assisted in highly contentious matters ranging from tenancy disputes, shareholder disputes, contractual disputes, fraudulent trading, debt recovery actions to enforcement proceedings such as bankruptcy proceedings and winding up proceedings.
Joey later joined Messrs. Low & Partners ("LP") where she specialises in Probate & Estate Administration Law. She focuses mainly on representing individual clients on legal matters involving wills, probate, wealth management and estate planning. Her portfolios include but not limited to will writing, drafting and reviewing of deed of family arrangement and making Court applications for Probate, Letter of Administration, Distribution Order, Order for Sale and others.
Witnessing the life-changing impacts of inheritance disputes to familial relationships, she endeavours to provide her clients effective solutions to serve their best interests and to preserve the familial relationships. Besides, she has been exposed to other areas of law such as Family Law and conveyancing matters.
Currently, Joey has extended her practice of focus to Family Law where she is closely mentored by Ms. Toh Lee Khim. She has assisted in various contested matrimonial and divorce proceedings including but not limited to joint and single divorce petition, child custody, maintenance for spouse and children, division and distribution of matrimonial properties and assets, cross-border child abduction, variation of orders and enforcement of orders.
Joey believes that the amount of attention you put in your work is the necessary ingredient to provide the best services to clients and would distinguish you from other practitioners.