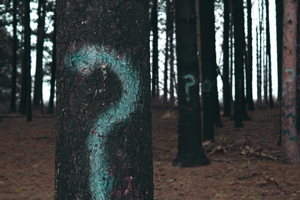 Land Title Search: What, Why and How?
Malaysia follows the system of registration of title and hence the title is everything. This means that legality of the property and the legality of the vendor is spelt out in the title itself. The first thing a purchaser should do in acquiring a property is to conduct a land search or engage a lawyer to conduct a search. Upon obtaining the search for the title, there are the important details in the title to look out for:
Particulars of the title
For a landed property such as a house, an individual title provides particulars of the boundaries of the property as well as its dimensions and area. In the case of a strata property, the legal description will include details of the common areas, as well as the parking conveyed with the property. Particulars of the title including Title No., Lot No., District, Mukim and State will also be stated.
Particulars of the owner
The particulars of the owner are specifically mentioned in the tile. It is important to confirm that the name and identification on the title correspond to that of the vendor that you are paying the deposit. It is also crucial to verify that the person you are dealing with has the proper capacity to perform a transaction on the property.
Status of the title
The status of the title can be freehold or leasehold. This denotes the tenure of the of the title. A freehold title is a title obtained in perpetuity and is indicated as "selama-lamanya". A leasehold title is a title acquired in the form of a lease from the government for a term of years (usually 99 years). The expiry date of the lease term is indicated in the title.
Charge
Often a property is charged to a financier and the charge will reflect in the title. If there is a charge, it will be prudent to check the status and details of the charge.
Caveats
At times, a private caveat is entered into the title. A private caveat is a formal legal notice to the world that one has an interest in a particular property or land. As a private caveat can be entered at any time, it is therefore vital to conduct a fresh land search to check on the existence of newly-entered caveats. If there is a private caveat, you may consult your lawyer on how the caveat can be removed. Also, a purchaser who has paid a deposit under a sale and purchase agreement is usually advised to enter a private caveat on the land to prevent any further dealings related to the land, thus securing his or her interest in it.
Summary
As a potential buyer, a thorough scrutiny of the land search is pertinent before payment of deposit or booking fee is made. A land search can easily be done at the land office counter or through a lawyer. Alternatively, you may also download use EasyLaw app for fast, easy and convenient online land search. EasyLaw app is available in both android and iOS (www.easylaw.com.my)
This article is written by our Managing Partner, Dato' Andy Low Hann Yong